History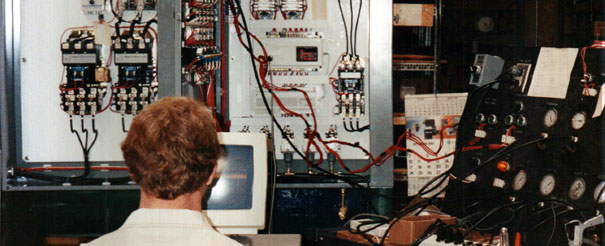 In 1965 the first pre-fabricated pumping station was built by the originator, Carroll Childers Company. Carroll Childers continued perfecting the manufacturing of reliable pumping stations for the golf course industry for many years to come.
In 1981, Carroll Childers Company expanded the pumping station manufacturing facilities and brought on Dale Bowman as an apprentice in the design, construction, application, and servicing of the pre-fabricated pumping stations. Mr. Bowman was educated on the engineering aspects of what it took to build a reliable pumping station from the ground up. Over the next 6 years, Mr. Bowman went through rigorous training and educations until he became director of engineering in 1987.
In 1984, Dale Bowman of the Carroll Childers Company, introduced the first programmable logic controller to replace the electro-mechanical systems. This later resulted in the more elaborate variable speed drive systems you see today.
In 2010, Carroll Childers decided to retire and since he was the sole ownership of the corporation, the name was also retired. Pumps, Motors & Controls, Inc. was developed during the retirement stages of the Carroll Childers Company with intentions of taking over the manufacturing and servicing of the Carroll Childers Company products.
Pumps, Motors & Controls, Inc. now supports many pumping station manufacturers for service as well as many other products that exists, not only in the golf course irrigation, but in the turfgrass industry as well as the Water / Wastewater industry. Constant education and product upgrades keeps us on top of today's fast moving technological advancements.