Pump & Motor Sales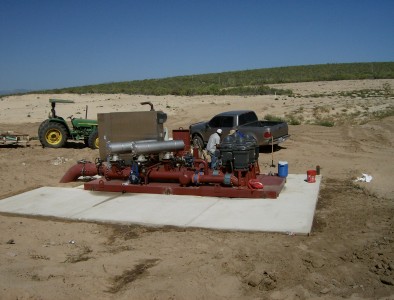 PMC specializes in the construction of prefabricated pumping stations. Our sales and engineering staff is available for design consultations.
A philosophy of close personal supervision ensures a continuity of quality work and timely completion of each project. Our goal is providing a superior water pumping system.
PMC provides a product which is designed, built, tested and serviced by an organization with a personal commitment to solving the customer's needs.
Pump and Motor Sales / Service
Vertical turbine pumps and components
Horizontal centrifugal pumps and components
Vertical hollow shaft electrical motors
Packing boxes and mechanical seals
Check Valves and Isolation valves
Filters and strainers
Power factor correction capacitors
Line / Load reactors
Motor monitoring equipment