Golf Courses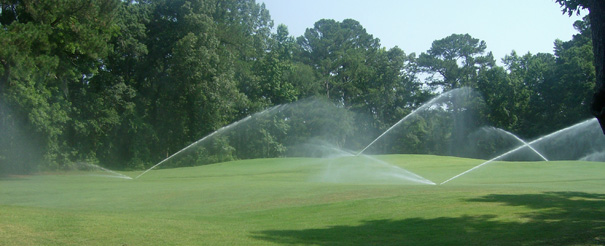 PMC is a manufacturer and service company for golf course pumping stations and pumping equipment. Improving efficiency through intelligent use of our natural resources.
We have over 50 years combined experience in the golf course pumping station industry.
Knowledgeable and friendly technicians available quickly and efficiently.
We service any make and model of pumping equipment and controls
In house design and programming capabilities including variable speed drives
Service on pumps and motors is done with professional equipment and people that enjoy keeping the game green
Spring startups and services to ensure the pumping equipment is ready for the hard summer months ahead
Saving money by increasing efficiency in the water usage and the controls being used
Increase efficiency with motor and control upgrades
Failure is not an option during the hot summer months. If your pumping station is a variable speed drive unit, it is important to keep the ambient temperature within the operation range. If you have any concerns on temperatures of your pump house, we can help alleviate those concerns, give us a call and let us make sure your cooling system is functioning properly.
Some basic cooling devices include: Air conditioners, air to water heat exchangers, fans and louvers. All of these require maintenance to keep your system cool.
Most important, we understand the vital role your irrigation system has on your course and will work with you in a professional manner to make sure your system is always at it optimum efficiency.